Zekes Mobile Notary Services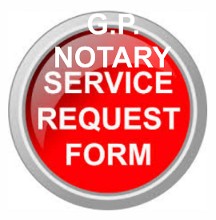 I ONLY OFFER MOBILE NOTARY SERVICES
BECAUSE I HAVE NO OFFICE...
I am Licensed, Bonded with E&O Insurance & Background Check
***
Call Me or Send Me a Service Request and I'll give you a Quote.
Whether this is your first time needing a notary public or a returning customer, you can be assured that I will come to you; at the comfort of your home, your place of business or even meet at a local coffee shop.
My notarial practice is able to remain very competitive on price due to economies of scale. This means that I am able to keep my notarial services competitive as well cost-effective as I have a client-base that regularly requires documents to be notarized. By managing my costs, I have had the opportunity to use my expertise to help vast numbers of clients achieve their business and personal goals without delay. I will travel to my clients location, where I do Notarization of documents and including loan document signings. The trend today is for the ("Mobile Notary" or sometimes called the "Notary Travel" or "Traveling Notary") Notary Public to meet with clients at their convenience, in a place of their choosing. My competitive fees includes traveling as well as Notary fees.
***Remember that per signature means per signer, per document. So two (2) signers on the same document is two (2) signatures, and it is NOT how many times the notary is required to sign or stamp***
As a certified notary can "only" serve as either a Witness or a Notary, but not both on a document.
Our fee structure and schedule remains unchanged currently. So our pricing will be the same as listed, and as expected.


Notary Fees + Travel Fees +
After Hrs. Fees (if applicable) = Total Cost
***
Additional Miscellaneous Notary Fees May Apply:
Additional Travel Fee if I have to travel beyond the Bakersfield City Limits


Courier Service: Pick Up, Deliver and Drop Off ($40/per hour)

Traveling Between Clients to Sign Documents (varies)

Scan Documents and Email

Faxing Documents

Drop Off and Mail Your Documents via USPS

Photo Copy and Print Additional Docs for Clients

Parking (Varies)

Excessive Waiting Time ($15 For Each 15 Minutes)
***
Loan Signing Fees
Loan Signing Fee/Full Purchase: $200

Reverse Mortgage: $275

Reverse Mortgage Application: $225

Refinance: $175

HELOC (Home Equity Line of Credit): $125

Seller's Package: $125

Loan Modification: $125

Cash Deal: $125

Loan Application: $125
Notary Fees
Acknowledgment, Jurat, Oath, Proof of Execution: $15 per signature

Deposition: $30

Administering the oath to the Per witness: $15
Travel Fees (for General Notary Work)
Kern County: Travel fee varies, will be added to quote
***
This is a must; Proper identification is required for all services requiring verification of signature. California recognizes the following types of identification as valid if issued by the state within the last 5 years:
California Driver License or Commercial Driver License

ID Card - Senior Identification Card, Under 18 Identification Card, California Identification Card

CDCR Inmate ID Card

ID's issued by Sheriff's County Jails or Detention Facilities

A US passport

Mexican or Canadaian Drivers License issued by an authorized agency

US Military Identification Card

Foreign Passport if stamped by the Immigration and Naturalization Service

All identification cards must contain a photo, physical description, signature and serial number
***
***
Waiting Time:
When you hire my services, I understand you are a busy person. I will be at your place of business or home on time to conduct your notary service. But as well I have other appointments I must keep and be on time for my clients.
Free for the first 15 minutes of Scheduled Appointment
$15.00 for each additional 15 minutes thereafter for Waiting
(15-30 minutes) $15.00
(31-45 minutes) $30.00
(46-60 minutes) $45.00
(61-75 minutes) $60.00
(76-90 minutes) $75.00
***
EMBOSSER
(Raised Seal-Inkless)
Is also available as needed
(Does not replace Ink Notary Seal)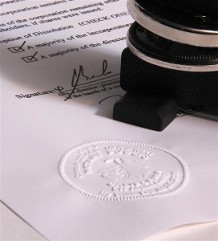 ***
I ALSO CARRY POWER OF ATTORNEY FORMS!!!
GET YOUR POWER OF ATTORNEY PACKAGES TODAY!
GET BOTH POWER OF ATTORNEY FOR
FINANCIAL
AND
HEALTHCARE DIRECTIVE FORMS
WITH NOTARY SIGNATURES
Travel within the city limits of Bakersfield
(Additional Fee If I Have To Travel Beyond The City Limits of Bakersfield)
ALL POA's DO REQUIRE
NOTARIZED SIGNATURES
***
THIS IS A MUST - NO EXCEPTIONS
The document signer(s) must be PHYSICALLY PRESENT before the notary. An essential element of the notarial act is personal, face-to-face communication between the document signer(s) and the notary. This is necessary for the notary to assess the signer's comprehension of the transaction and willingness to sign, to help ensure that neither coercion nor fraud are present, and to administer the required verbal ceremony. Physical presence of the signer is so important that notaries who fail to require it can be charged with a crime and punished.